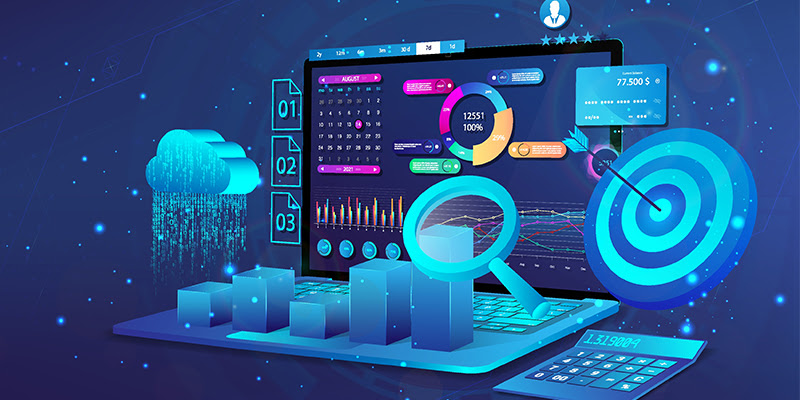 Accounting businesses require a high level of coordination and faultless execution because they are responsible for managing critical data and duties that directly impact their clients' financial well-being.
Without the best accounting practice management software, managing accounts and financial transactions for many businesses may be highly laborious, time-consuming, and prone to errors.
Contents
What is Accounting Practice Management Software?
10 Best Accounting Practice Management Software
QuickBooks Online
BigTime
Karbon
HandiSoft
TaxDome
Canopy
Practice Ignition
Melio
Biller Genie
CAProWin
Conclusion
What is Accounting Practice Management Software?
Accounting practice management software is a computer-based tool that accounting professionals and businesses use to manage their operations, clients, tasks, and daily processes.
It enables them to accelerate operations, strengthen relationships with clients, maintain efficiency, and boost production, all contributing to its success.
Accounting practice management software streamlines the process of keeping accounts for various companies while ensuring security and confidentiality.
Among the most valuable features to look for in accounting practice management software are the following:
1. Customer Relationship Management
2. Project Management
3. Cloud-Based Document Management
1. Customer Relationship Management
A CRM is what it sounds like: software for managing client interactions. It aids with the management of data such as client information and interactions, leads, contracts, and more.
While CRM software allows you to perform generic functions like emailing and generating contact lists, a good CRM should permit you to do much more. It tracks your relationship with a client.
They become a lead to bill them for casework, share files or create tasks from their profile, and increase performance with bulk action features.
You might be able to keep track of facts about a present or potential customer that can assist you in building a stronger bond with them as time goes on.
CRM software is all about keeping a record of the viable people and relationships in your accounting firm.
2. Project Management
Your accounting firm's clutter and clutter can reduce by using project management software to streamline work management. It lets you make collaborative task lists so that everyone is on the same page.
At a deeper level, this software helps you to view the firm's overall workflow, track progress, and ensure that projects don't fall through the gaps.
Accounting experts can spot ways to streamline procedures and achieve critical deadlines for their company and clients. That's not something a sticky note can do.
Furthermore, once you've established an efficient process for completing work or case, you can utilize that process as a template across the board.
It ensures that everyone in your company uses the most efficient method for completing tasks.
3. Cloud-Based Document Management
Not only can document management software benefit the environment, but it also benefits your accounting firm.
Document management software helps you keep all your documents in one handy location rather than overloading your office with file cabinets. On your days off, you won't have to rush back to the office to find a document for a client or colleague.
Document management software will not only make communication more accessible, but it will also save you time.
It allows you to focus on more critical tasks. You'll spend less time looking for, faxing, and copying papers and more time working on client cases.
Furthermore, when you use cloud-based software to handle your papers, exchanging documents with your clients is rapid and secure. They won't lose any hard copies.
Benefits of Accounting Practice Management Software
1. Enhanced efficiency
Accounting practice management software can help accountants automate chores like manual billing and more.
Manual processes consume 59 % of the average financial department's resources. It eliminates a lot of the paperwork you have to undertake, speeding up processes and lowering its time to get results.
2. Workload analysis
This form of software can provide you with a snapshot of all the services you supply to each client that you can grasp at a look.
It might make your impending chores and deadlines stand out, so you don't forget about them. It can also divide customer jobs into smaller portions that are easier to consume and handle.
3. Better communication
A centralized system allows your team members to communicate information much more effortlessly. You may also keep better track of activities, such as who worked on what, for improved accountability across the entire organization.
After all, communication is essential to any successful working relationship, and good accounting Practice Management software facilitates this.
4. Enhanced scalability
You don't have to hire more people or increase your operations to scale your business. It could also mean maximizing the capabilities of the appropriate program.
You'll be able to attract larger or more clients and make more money without raising your prices. While hiring additional employees is necessary for any firm to grow, the appropriate software might be the first step in that direction.
5. Higher profit
These entire benefits sum up to one thing: increased earnings. The program can help you save time on routine activities, allowing you to take on more clients.
You can also use it to intensify other elements of your business, such as streamlining processes. With the correct tools, you can gradually increase your bottom line.
6. Gain competitive ranks
Accounting is a competitive sector, and knowing how to distinguish your firm apart from the competition can be challenging. To earn your way up the accountancy ladder, you'll need to focus on offering high-quality service, developing solid relationships, and having reputable experience.
With good practice management software, an accounting company may set itself apart from the competition. You will locate software that will allow you to obtain the tools you need to improve your practice workflow.
It develops your reputation by providing exceptional service to clients if you do your homework and chooses an award-winning service.
10 Best Accounting Practice Management Software
QuickBooks Online
QuickBooks Online is a cloud-based accounting platform explicitly designed for freelancers and small enterprises. They can simplify small business accounting by utilizing this integrated financial software system.
This accounting application provides full functionality to up to five users and limited functionality to unlimited users. QuickBooks Online is popular among small businesses, bookkeepers, accountants, financial departments, and solopreneurs due to its affordability and convenience.
Features
Accounts Payable
Expense Tracking
Billing & Invoicing
Budgeting and Forecasting
Fixed Asset Management
Bank Reconciliation
Financial Reporting
Payroll Management
Tax Management
Project Accounting
Purchase Orders
Fund Accounting
BigTime
Accounting firms require more than simply a timesheet to function. They need a system that integrates budgeting, project planning/implementation, team communication, resource management, invoicing, and project financials.
BigTime gives your team the tools they need to produce billable work on time and budget, resulting in a 25% rise in gross margins and referral revenue.
Features
Accounting
Activity Tracking
Billing & Invoicing
Automatic Billing
Automatic Time Capture
Billable & Non-Billable Hours
Budgeting/Forecasting
Business Process Automation
Capacity Management
Budget Management
Karbon
Karbon is a platform enabling accounting firms to handle their work. It offers a fully collaborative platform for managing workflows, collaborating with teams, and delivering outstanding client work. Karbon strengthens your team with a single place to connect and interact, improving capacity to produce on time and budget by merging email, discussions, tasks, and robust processes.
Features
Access Controls/Permissions
Approval Process Control
Activity Dashboard
Business Process Automation
Budget Management
Client Portal
Client Management
Compliance Tracking
Collaboration Tools
Create Subtasks
Customizable Dashboard
Content Management
CRM
HandiSoft
It is a comprehensive package of sophisticated practice management solutions for Accountants and Tax Agents of all sizes, designed to maximize productivity through improved efficiency and access to tools for running the entire practice, and deployed online for access from any device, at any time.
Sage HandiSoft is a straightforward application that incorporates complex capabilities and integration to increase efficiency. The client-centric interface enables you to quickly obtain summary information and delve into detail, simplifying retrieving client data.
Features
Approval Process Control
Billing & Invoicing
Approval Workflow
Client Management
Due Date Tracking
Document Management
Project Management
For CPA Firms
Tax Filing
Staff Management
Workflow Management
Time Tracking
TaxDome
It is a comprehensive tax preparation, accounting, and bookkeeping software package for tax preparers, accountants, and bookkeepers—ideal for expanding your business. You can eliminate the need to pay for a dozen tools and manage your practice through a single, integrated portal. The basic features include automated workflows, a user-friendly client site, a configurable CRM, limitless and secure file storage and e-signatures.
Features
Approval Process Control
Billing & Invoicing
Approval Workflow
For CPA Firms
Due Date Tracking
Document Management
Project Management
Client Management
Workflow Management
Time Tracking
Staff Management
Canopy
It is a cloud-based practice management solution for accounting professionals. It streamlines your firm and creates a connected client experience using our suite of features, including workflow, document management, time and billing, payments, a robust CRM with a secure client portal, and tools to help automate post-filing issues.
Features
Accounts Receivable
Approval Workflow
Approval Process Control
Billing & Invoicing
Archiving & Retention
Collaboration Tools
Client Management
Contact Database
Compliance Tracking
Customizable Invoices
Contingency Billing
CRM
Practice Ignition
Practice Ignition is an incredibly effective tool for managing your client-focused business. Create and track proposals in one location while also gaining critical business insights. Then, using integrations, you can automate your accounting and workflow tasks. Practice Ignition will assist you in increasing client acquisition, optimizing cash flow, streamlining client onboarding, and forecasting your business's success.
Features
Approval Process Control
Automated Quoting
Audit Trail
Client Management
Billing & Invoicing
Collaboration Tools
Client Portal
Dashboard
Contact Management
Due Date Tracking
Document Management
Discount Management
Electronic Signature
Melio
Melio is an easy-to-use online bill payment service designed specifically for accounting professionals, bookkeepers, and small business clients. Manage all of your clients' payments from a single dashboard, using a single login for all of your clients' accounts.
Even if vendors only accept checks, use a bank transfer or credit card. Create a payment approval workflow, add users, and manage their roles and permissions with a few clicks. Our two-way sync with QuickBooks saves time and eliminates double data entry.
Features
Accounts Payable
1099 Preparation
Accounts Receivable
Approval Process Control
ACH Payment Processing
Bank Reconciliation
Approval Workflow
Contact Database
Bookkeeping Services Integration
Billing & Invoicing
Check Processing
Cash Management
Client Management
Check Writing
Biller Genie
Biller Genie is a virtual accounts receivable department that integrates seamlessly with your accounting software and sends invoices, reminders, and past-due notifications via email and paper mail.
Customers can pay invoices online using a credit card, an ACH transfer, or Apple Pay. Payments are automatically closed in your accounting software, eliminating all of the tedious work associated with the billing process.
Features
Accounts Receivable
ACH Payment Processing
Billing & Invoicing
Bank Reconciliation
Business Process Automation
Check Processing
Budgeting/Forecasting
Contact Database
Cash Management
Client Portal
Client Management
Collections Management
CAProWin
CAProWin is a software solution that enables the CA sectors to manage their resources and clients more customizable. This application is cloud-based software that can access from any device that supports the Android, iOS, or Windows operating systems. It is a combined solution for managing your CA Firm jobs. CAProWin contains job plans, progress, late jobs, budgets, expenses, risks, and distribution, among other things. Maintain all job information in a centralized repository that can share across your organization based on access permissions.
Features
Candidate Management
Self Service Portal
Job Management
Background Screening
Workflow Management
Interview Scheduling
Internal HR
Multi-Channel Integration
Resume Management
Reporting & Analytics
Conclusion
Accounting professionals utilize accounting practice management software to facilitate the efficient provision of accounting services to their clients. Accounting practises management software enables the management of documents, projects, customers, bills, and invoices through a centralized interface.
Rather than juggling between multiple tabs and re-entering information, it is always preferable for accounting professionals to use accounting practice management software. This saves time and energy spent juggling between various tabs and re-entering information.
==================================================================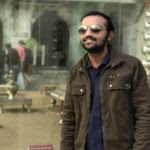 Author Name: Vishwa Deepak
Author Bio: As a content strategist and writer associated with Sagenext, I do more than just stringing letters together into words. My core competency lies in producing useful and amazing content related to technology trends, business, cloud computing, Quickbooks hosting, and finance.