NFT has become a hot potato affair on the internet and many people keep rooting for it. Investors, brands, content creators, digital marketers, celebrities, and many other people have earned a lot of life-changing money through it.
Many people work so hard to make more money using NFTs. If you don't know how to begin, don't sweat it. No one has sailed the ship yet.
You should read this article to find out five foolproof steps towards making your first money on NFT.
Before anything else, you should know what NFT is.
An NFT is a virtual asset that carries value like Cryptocurrency and artworks. In other words, you can view NFT as a valuable investment, much like artistic works. But how does it work?
First, let's analyze the term. NFT is also known as a "non-fungible token." It is a form of digital currency like Ethereum. But unlike its conventional counterparts, it is unique and you can't trade it for another digital currency.
So what sets NFT apart from other digital currencies? An NFT file can store an extra piece of information and it varies. It takes the form of a music file, GIFs, video game, or any unique and valuable things that can go digital.
NFT can only have a single owner or creator. Its unique database makes it an easy ride to know its creator and transfer it between creators. The creator can also store a unique piece of information in the NFT.
More importantly, NFT are like every other piece of item you physically own. But you can only obtain it through a digital file.
5 Steps on how to Make Money on NFT
FACT: 39,000 people purchased NFT in March 2021 so that they can utilize it to make money.
Create and buy your NFT
Are you an artsy individual? Do you have some digital works for monetization? It will help to buy NFTs using these pieces of the item.
So how do you create and buy an NFT? Before we proceed further, let's look at where you can purchase NFTs. Here are a few lists of websites that sell non-fungible tokens.
Open Sea.
VIV3
Rarible
Super Rare
Foundation
Open Sea is one of the most significant websites for buying NFT. Consider it a digital gallery where you can survey numerous trading cards and other collectible items. The platform operates like an auction house where you can bid for things and hope that you win the bids.
Now let's look at three ways for creating NFT. Of course, it is not a demanding enterprise to create NFTs.
Create a Digital Wallet: All you need to get cracking is to create a digital wallet that allows you to store non-fungible tokens and digital currencies like Ethereum to transact.
You may need to purchase some digital currencies to transact. However, it depends on the type that your non-fungible token provider requires. Cryptocurrency enthusiasts from college paper help affirm that you can buy digital currencies from Kraken, Coinbase, and many others.
Install a Plug-in: For instance, the Open Sea website will require you to download a plug-in known as "MetaMask." Once you have installed it, it will link your digital wallet to Open Sea.
Create NFT: Let's say that you have some assets like nature artworks, video games or a picture of some designer wears to sell. Map them out as NFT items and list them for sale on Open Sea or Rarible or other websites that sell NFT. Let's dive into how you can turn your assets into NFT.
Visit Rarible.com and touch the "Create" icon.
After clicking on the "Create" icon, upload the files for your digital assets. Note that the maximum file size is 30Mb.
Select the price you'd desire or leave it priceless. Buyers can always negotiate.
Add the NFT name and a description.
Link your wallet, create NFT and click on the "MetaMask" tab.
Pay the gas fee to secure the listing.
Tap "Start" to append the selling order.
Sign via the MetaMask tab.
However, it is least demanding to buy an NFT. All you need to do is to visit relevant buying platforms like the ones mentioned earlier. Look out for items like video games and purchase them—you are good to go!
But the most significant advantage of creating an NFT is that you can easily sell your piece of items.
Sell your NFT
FACT: An animated cat (Nyan Cat) sells as a non-fungible token for almost 600,000 dollars in February 2021.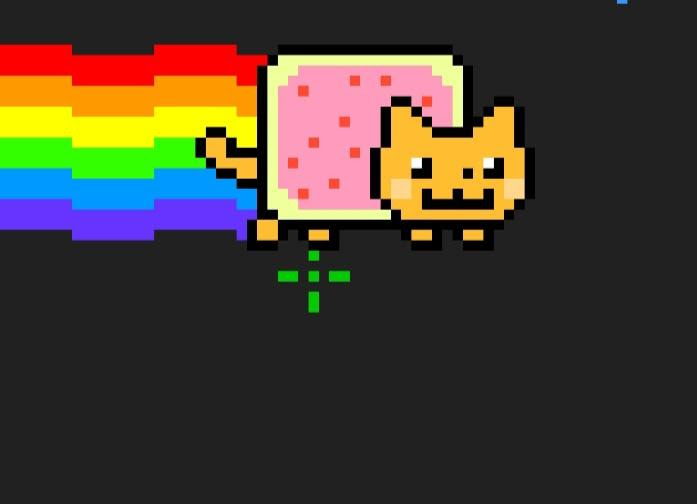 The world is your oyster. As mentioned earlier, you can sell anything digital as non-fungible tokens. It ranges from memes, animated objects to audio clips.
For instance, artists do not have to bank on galleries to monetize their art pieces. Instead, they can sell it to users as a non-fungible token.
In addition, artists can secure royalties so that they can receive a part payment from sales when their artworks have a new owner. It's an interesting opportunity for every artist.
Note that artworks are not the only way to earn some bucks with non-fungible tokens. Big-name brands have auctioned off items like expensive toilet paper and it sold off in record time.
Some celebrities now focus on NFT-oriented websites to monetize their works. Hence, the coast keeps expanding each day.
Trade your NFT
Do you happen to know? You can sink some money into non-fungible tokens. All you need to do is purchase and sell them to make some profits.
Not all non-fungible tokens are worth a fortune. You will find worthless tokens in one sense. In another sense, they may be worth billions.
As an investor, you need to assess the piece critically for the prospects of a profitable resale in the long run. Let's explore an aspect of NFT that may be worth your investment.
Gaming-
The negative effects of the Covid-19 pandemic may have influenced our mental health. But video gaming provides some form of escapism. That's one of the reasons the gaming industry has stood the test of time. Blockchain-oriented games enable you to buy NFT game items and sell them. Typically, these pieces of items have a huge monetary value.
For instance, a game known as "CryptoKitties" allows you to earn almost 300,000 dollars from sales. More brands keep launching NFT-based games. Some of them give their gaming items to first-timers for free.
Stake your NFT
First things first, what does staking mean in this context? It means conserving digital assets and transferring them to people who want to store them. In return, you will receive a share of proceeds from the sale of the assets.
Staking an NFT is much like a co-ownership. You and the transferee both own the assets.
You can transfer your non-fungible tokens and earn rewards on numerous websites. One of the websites is Rplanet.
Invest in NFT Startups
Investing in start-up brands is another way to make money with NFT. But how do you make it work? It's a straightforward process.
Several non-fungible token startups are revealing significant growth in the digital currency industry. It will make a lot of sense if plow your money into them.
What do you stand to gain as an investor? More money.
But remember, you should do your homework before investing in any startup. Some startups may show you what they want you to see. However, you will figure out what you need to know with excellent market research.
How Are NFTs Crucial to Brands?
NFTs are crucial to brands for numerous reasons. First, they can quickly convert their products to digital pieces of items like audio. Second, There is huge versatility within non-fungible tokens. You can utilize them to portray other creative pieces like lipsticks, virtual houses, and many others.
How are NFTs related to your digital marketing strategy? With non-fungible tokens, you can:
Improve brand awareness.
Drives customer interaction.
Formulate unique consumer experiences.
Boost conversions and drive revenue stream.
Now let's restate a few examples in which some brands and individuals have tapped some marketing inspirations from non-fungible tokens.
For instance, a brand that is known as "RTFKT" leverages a pair of Digital Sneakers to promote and sell their sneakers. It's a fantastic way to grab the attention of potential customers.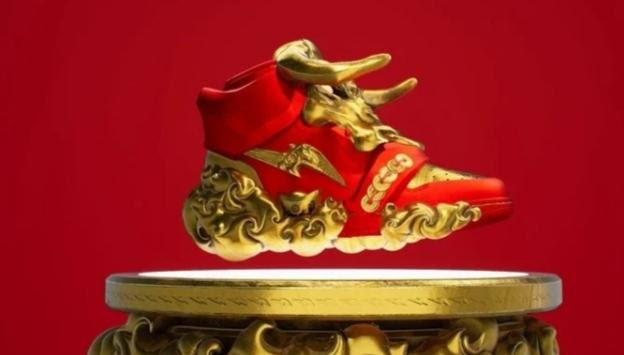 A Canadian musician that goes by the name, Grime sold a video called "Death of the Old" as a non-fungible token. The video includes a flying cherub as part of the visuals. She made 5.18 million dollars in the shortest possible time.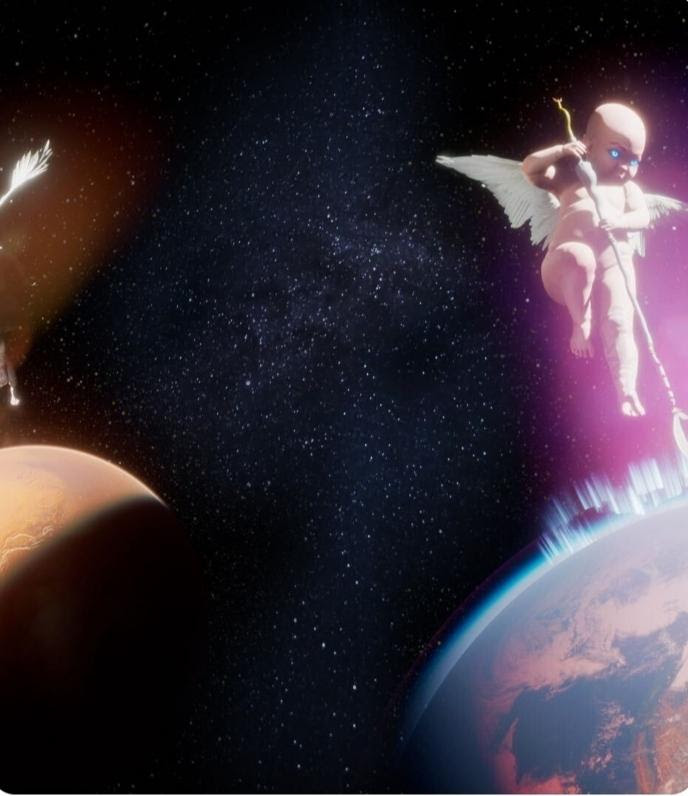 Non-Fungible Token is the Future
Many individuals and brands have begun to invest in NFTs. At the moment, the leading areas are digital gaming and artwork. Aside from the five steps that have been provided, the future will generate other means of earning with NFTs.
The long and short is that non-fungible tokens have come to stay. Undoubtedly, it will soon take the digital marketing industry by storm.
Author Bio
Charles Normandin writes unique articles for dissertation help. He is a professional in writing unique texts and also speaks 3 languages at a high level. He is fond of volunteering, drawing, and rock climbing. In his view, days spent helping animals at the shelter make their life better. Meet him on Twitter @Charles60104524.
Picture Sources